2022 EconoQuest Conference will be held at the University of Montana on Monday, October 24th.
EconoQuest virtual platform will be available to teachers in May 2022.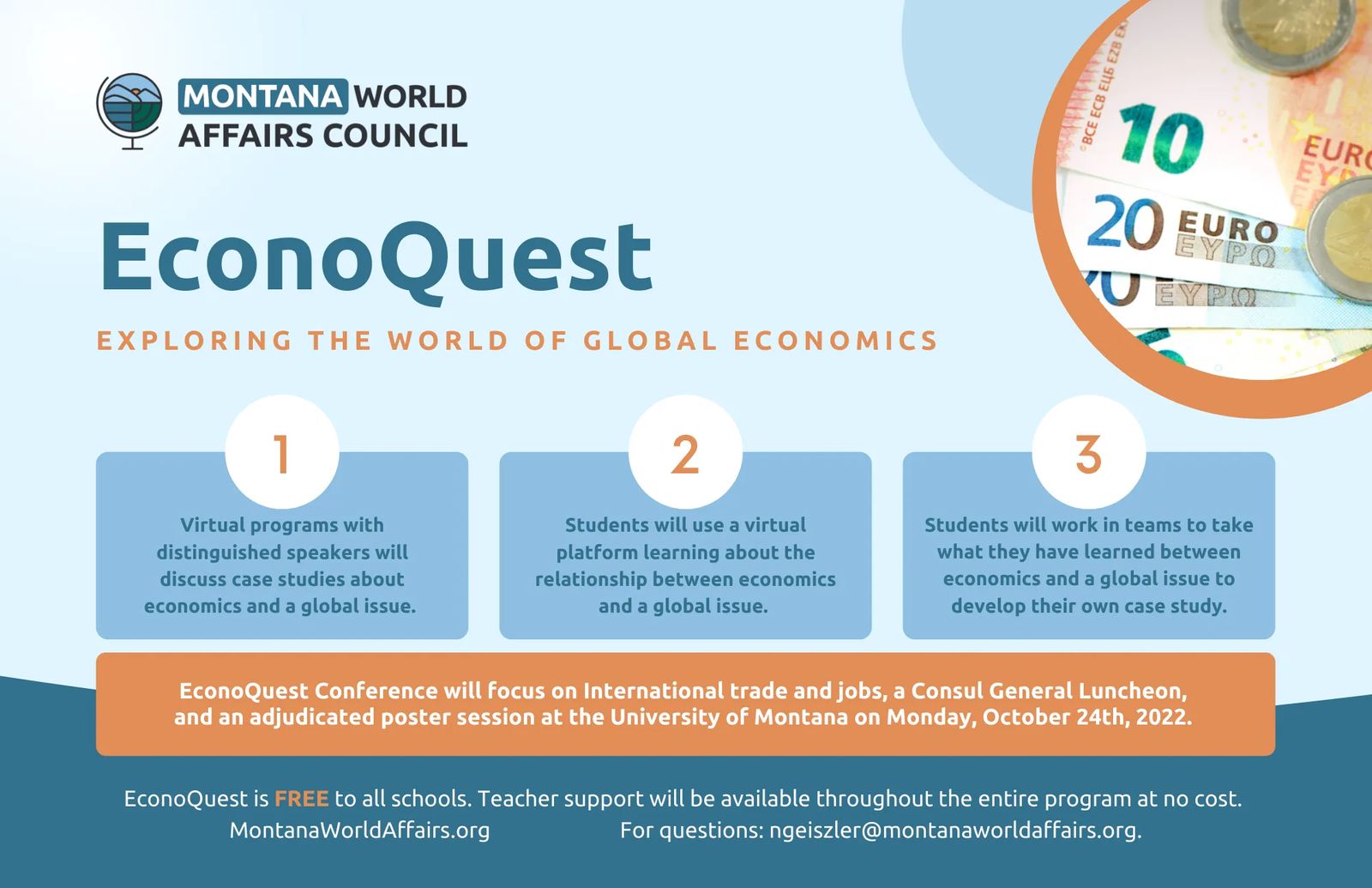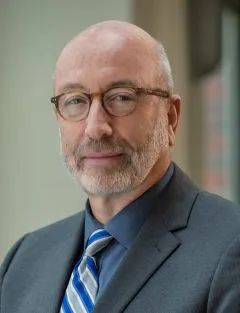 EconoQuest Economic Advisor
Michael Klein: Professor Michael Klein is the William L. Clayton Professor of International Economic Affairs at The Fletcher School at Tufts University. He served as the Chief Economist in the Office of International Affairs of the United States Department of the Treasury from 2010-2011. He is a Research Associate of the National Bureau of Economic Research. He has been a Visiting Scholar at the IMF, the Board of Governors of the Federal Reserve, the Bank of England, and the Federal Reserve Banks of New York, Boston, Dallas, and San Francisco. He is also the Executive Director of Econofact.
"Academic World Quest has expanded the knowledge of the students in Hamilton High school. It is a unique experience that is approachable and affordable for all schools. I am in awe that my students in a small rural community have access to the caliber of speakers and opportunities that are offered by the World Affairs Council. I can' t express enough gratitude toward MWAC for the advantages that has provided to my students that will better prepare them for a increasingly globalized society."

Kiah Nisly, Teacher from Hamilton High School
"Bringing my students to Academic WorldQuest is something that is non-negotiable. Making the future of Montana aware of our global world is necessary, and in rural Montana even more so. My students have limited resources in our small community to explore worlds outside of Montana and the United States. Being exposed to this competition and the activities associated with it expands minds and horizons."

Jennifer Graham, Teacher from Granite High School
"This is such an awesome event for students, especially for students from small schools. I am still in shock that my students just talked with students from Congo. My students worked so hard on studying, making their worlds bigger. Thank you so much for such a great experience. It also inspires me to add more current world affairs into my daily teaching."

Christina Cote, Gardiner High School
"Being a Title 1 school, we find this competition an invaluable experience for our students to learn more about the world around them. With our population being 100 percent Native Americans, it was also comforting for our students to see others like themselves represented in the competition. Meeting with students from Honduras was also a highlight for our students."

Paul Condon, Teacher from Hays Lodgepole High School