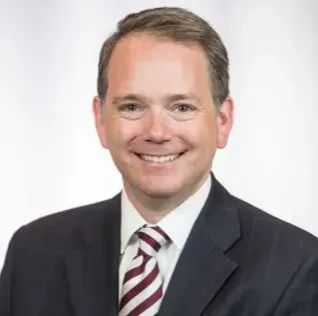 John Mudd
BOARD MEMBER / governing board
John is a fifth generation Montanan and currently serves as the Executive Director of the State Bar of Montana in Helena, Montana.
John received his BA in Politics, cum laude, from the Catholic University of America in Washington, D.C. where he was elected a member of Phi Beta Kappa. During college, John had the opportunity to study European Community politics, economics and law in Leuven, Belgium, which made a lasting impression on him as to the value and importance of international education. After a time working on Capitol Hill in Washington, D.C., he returned to Montana and graduated from the University of Montana School of Law where he was a member of the school's national champion moot court team.
John practiced law in Missoula and later served as Executive Counsel for the Montana Commission of Insurance and Securities, as well as the Director of Development and Alumni Relations at his law school alma mater, before his current position. He also has served as the Secretary of the Montana Senate.
John is deeply engaged in his community and is a former board member of Habitat for Humanity of Missoula and CASA of Missoula County. He presently serves on the Board of the Max S. Baucus Institute at UM, the Board of Visitors of the Blewett School of Law at UM, the board of the Montana Justice Foundation and is a member of the Montana Ambassadors. He is a marginal sailor, a decent drummer, and the very proud parent of a teenage daughter. He resides in Helena and Missoula.