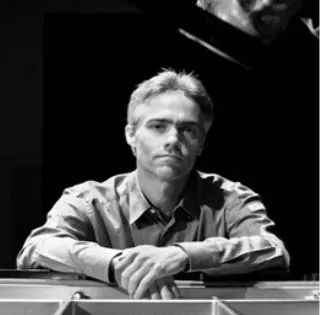 David Morgenroth
TREASURER / Governing Board
David Morgenroth is among the rare breed of artists at home in both classical and jazz genres. He has performed with such jazz luminaries as Joe Williams, Freddie Hubbard, Lionel Hampton, Gary Peacock, Clark Terry, Bill Watrous, Toots Thielemans, Michael Brecker and Benny Golson. He has performed across the United States and Canada as well as in Europe and South America.
After freelancing in Dallas, Phoenix and San Francisco, Mr. Morgenroth performed extensively in New York City as a chamber musician and jazz artist, while studying with famed pedagogue Sophia Rosoff and jazz great Fred Hersch. He holds graduate degrees in both classical piano and jazz studies from the University of North Texas.
David released his first solo piano recording in February, 2010, entitled, "Alone with Duke". In his review for Japan's leading jazz publication, Swing Journal, Masayuki Okazaki writes, "Morgenroth successfully draws out the sonorous beauty of Ellington's music in style…(he) blends elegance with a casual feel…" The release of a new recording, The Johnny Mandel Songbook, is scheduled for October, 2010, followed by a recording of original music in early 2011.
David is musical director and pianist for vocalist Eden Atwood, whose 2009 release, "Turn Me Loose" received five stars from Swing Journal. Critic Mr. Yozo Iwanami writes, "The arrangements by David Morgenroth, the pianist and musical director for this album, are…superb. At the hands of Atwood and Morgenroth, even familiar standards are transformed into something entirely different, fresh and exciting." Eden and David made a three-week, 13-city tour of Japan in December to rave reviews. Their next recording, "Almost Blue", will be released in fall, 2010.
David Morgenroth lives with his wife, Barbara Koostra, and their five pets in Missoula.